Email sent – Sat 09/01/2016 15:53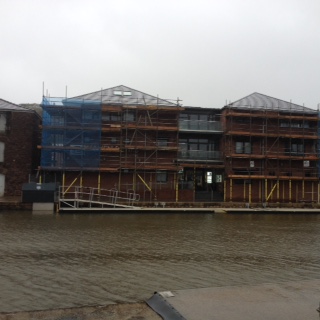 Dear Mr Bradshaw
As you are aware, I have written to you several times
about the Haven Banks Outdoor Centre which is a £5 million leisure centre
designed and built by the Devon County Council and operated by the Exter
College.
This building was commissioned approx 12/15 months ago,
hence it most disconcerting to see the building is currently subject to major
repair works, see attached photograph, showing external scaffolding which has
been erected this week. Can you please write to the appropriate authority asking
for an explanation why a brand new building requires extensive repair
works so soon after commissioning?
I am on record that
this building is substandard, unsafe and not fit for purpose. I would,
under normal circumstancea, ask the Devon County Council myself, but as you are aware they placed a
lifetime email ban against me and they consider all my questions as vexatious.
For your information, action and files.
Yours sincerely
Alan M Dransfield