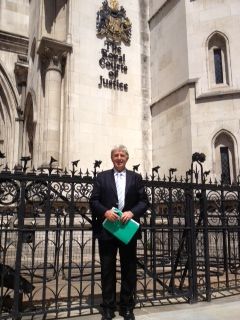 Alan M Dransfield, the 64-year-old Exeter Freedom Of Information campaigner, obtained an
important victory over the Information Commissioner and the Devon County Council
at the Court of Appeal in London on Friday, 6th June 14 when the Court of Appeal
Judge allowed Dransfield's appeal application against the Upper Tribunal Judge
Wikeley's vexatious decision from Jan 2013.
Dransfield says that his confidence in British justice
has been restored by the Court of Appeal. A retrial has been ordered by the
Court of Appeal with emphasis on the definition of vexatious.
The Devon County Council and the Information Commissioner's Office were not present at the Court of Appeal, and Dransfield
represented himself.
A one day hearing date to be confirmed.